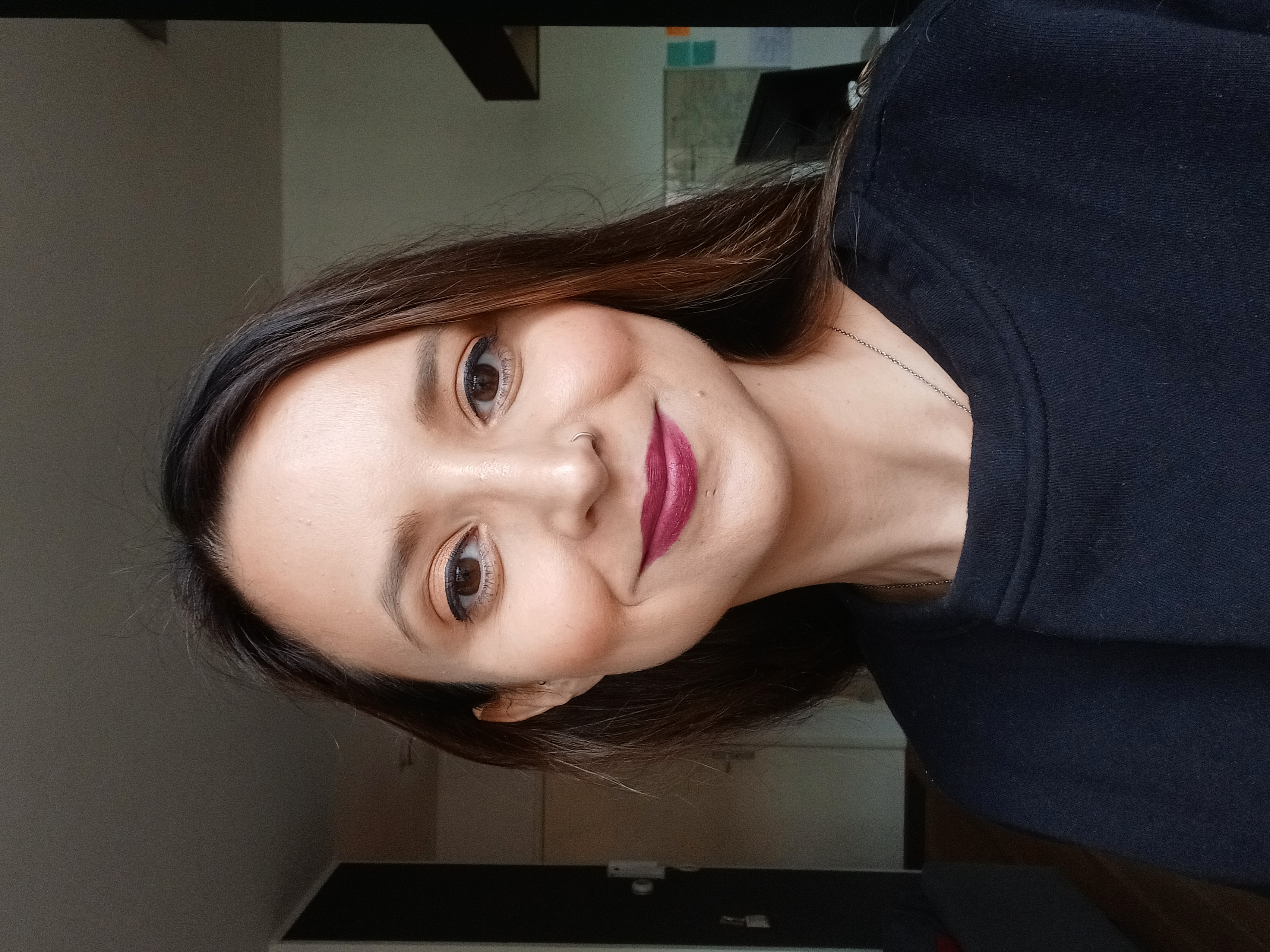 Meeting Points
An easier way for Captains and customers to find each other.
The problem
There are many instances where the Captain (driver) and the customer don't go to the same pickup location, causing confusion, delayed ETAs and cancelled rides.
The solution
During a hackathon, a PM, a designer and some data scientists came up with, what they called, "Smart locations".

This feature uses machine learning to establish the easiest point for the Captain and Customer to meet each other. The point of this feature is to eliminate confusion and wasted time where Captains and Customers waited for each other in different places.
The process
The feature was initially called "Smart Pickups" but the PM had a problem with both words. He argued that the feature was not really 'smart' in the AI sense of the word and that it could be deceiving. The word 'pickup' was used on the screen twice already and using it again would look very repetitive.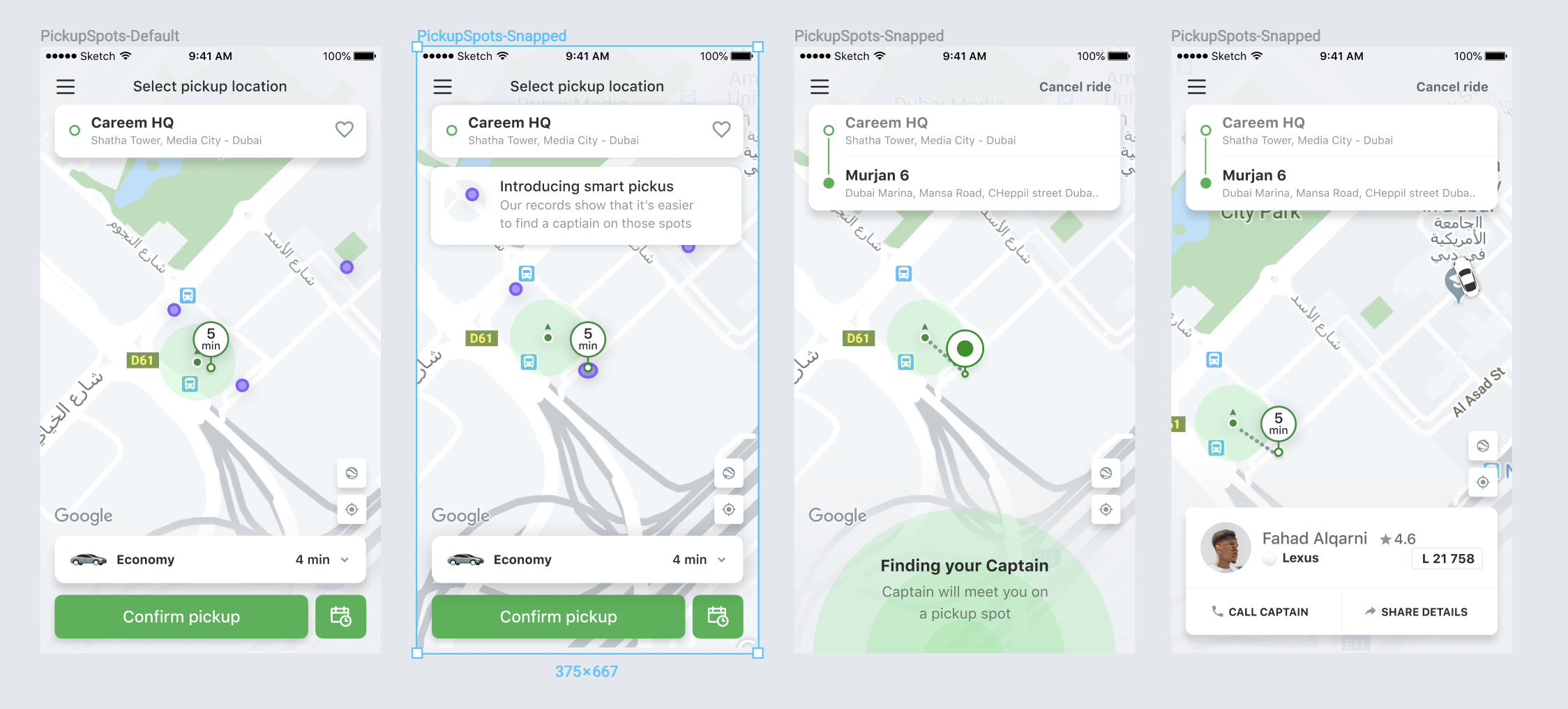 I came up with a list of suggestions and the PM narrowed them down to four options and then finally to two "Meeting Point" and "Meeting Spot". We initially wanted to go with the later but a quick check on Google Trends made it clear that the term "Meeting Spot" was much more commonly used in the UAE area meaning that the likelihood of users understanding the term would be much higher.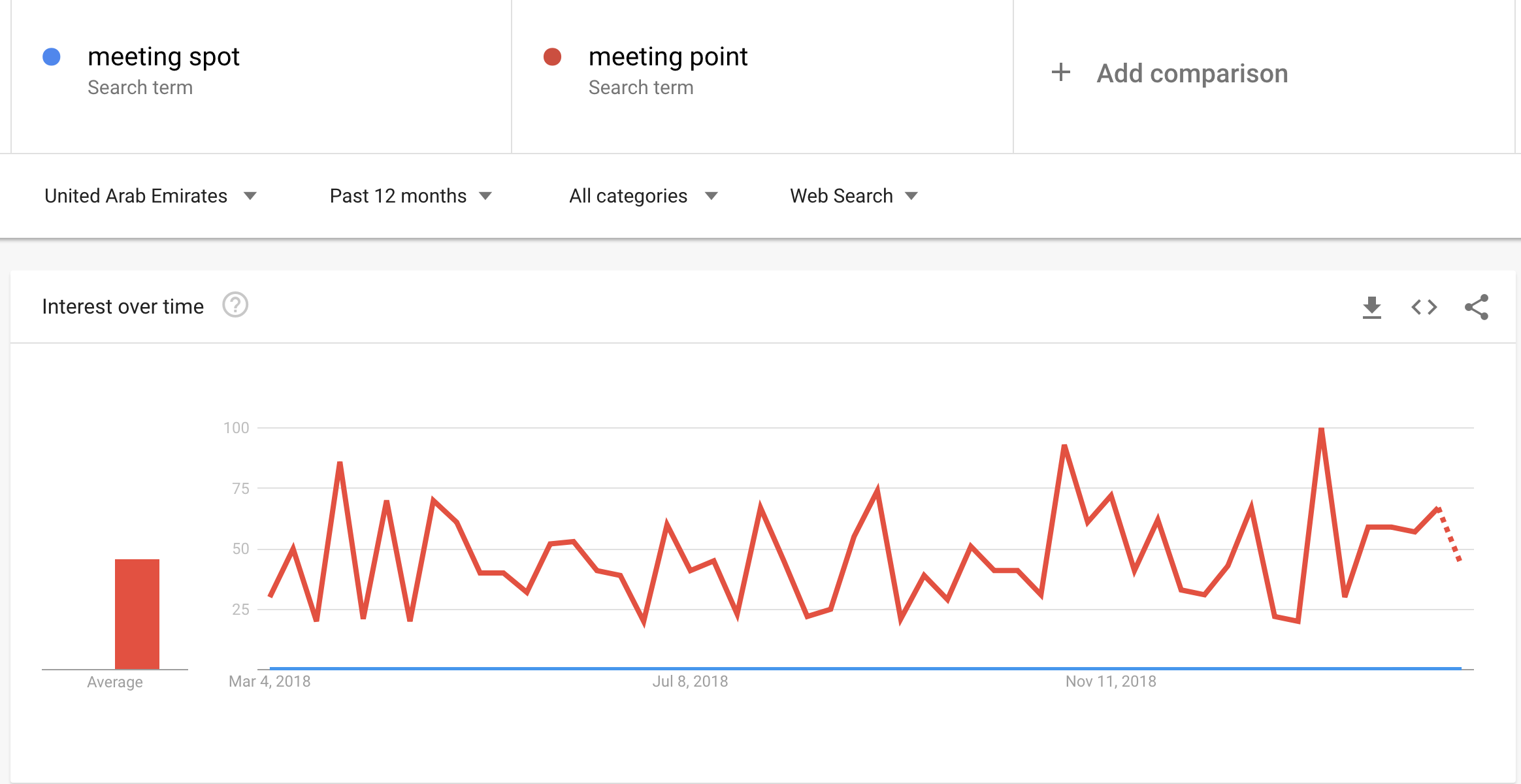 The PM wanted to keep the heading on the introductory screens "Introducing…" since it's an onboarding screen and the first time users will learn about the new feature. The description just provides some information as to what the purpose of the feature is- making sure the Customer and the Captain go to "exactly the same place" - this is important in that it ensures that no time is wasted and there's no confusion as to where the meeting/pickup will take place.
The second screen of copy. We left "Finding your Captain" as is as this is a standard line of copy used throughout the app and users are familiar with it and already know what it means. The second lines just reminds the user that they will need to go to the Meeting Point.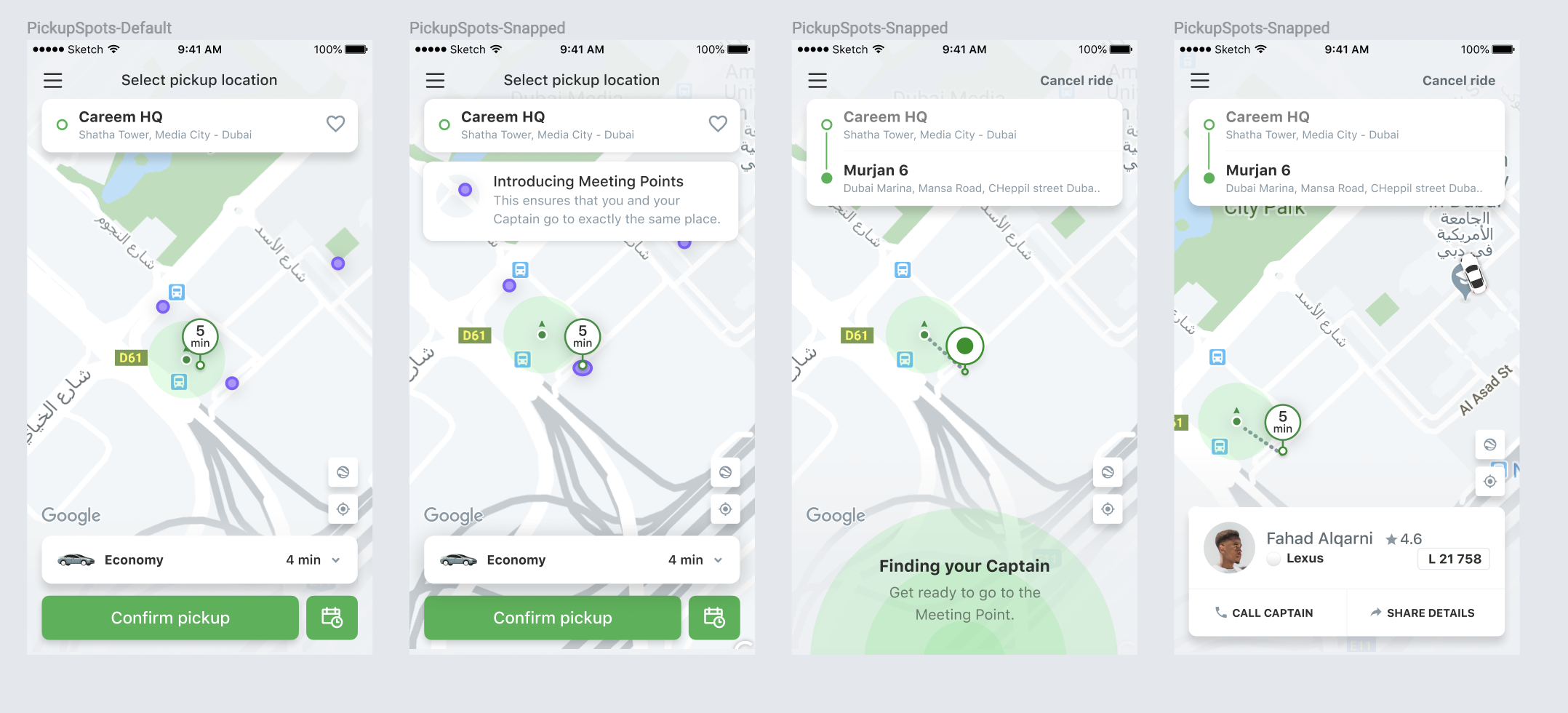 According to testing there was an overall improvement but deeper analysis is still pending.