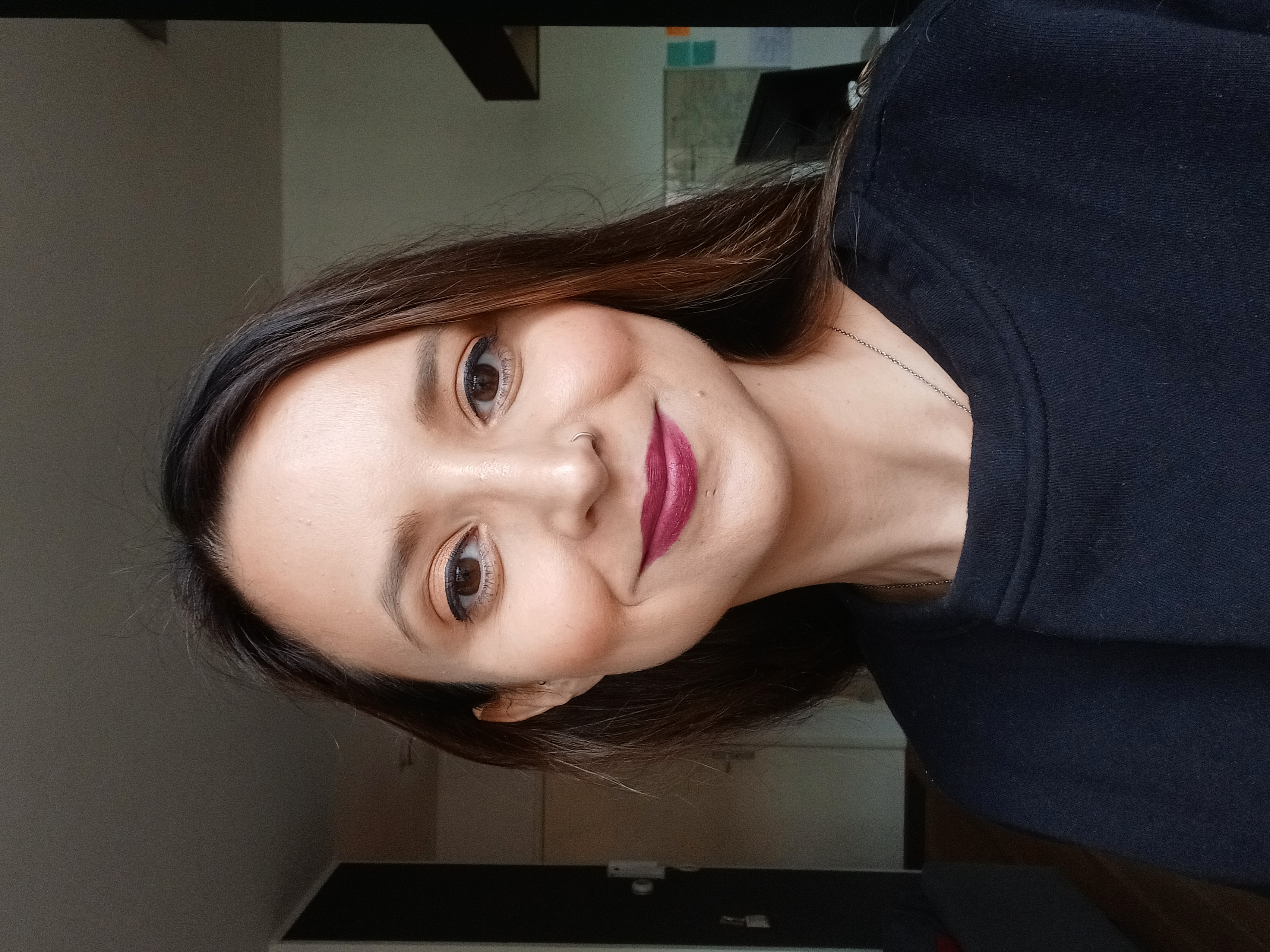 My Design Philosophy
What I think is most important in interface design.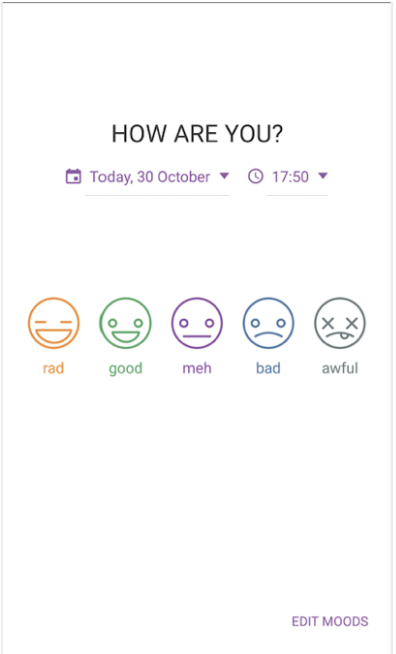 Simplicity
When I refer to "Simplicity" I mean it in two ways, in terms of minimalist design and also in the sense of ease of use. If you don't understand how to use an app/product/website, it loses all its value and becomes redundant.
The purpose of design is to solve a problem, the design can only be successful if the proposed solution is effectively applied and the user's desired outcome is achieved. I believe that the designer shouldn't clutter the user's journey with unnecessary components or steps, try to make the experience seamless and beautifully minimalist.
Having as few obstacles and design distractions as possible, increases the potential of the user's needs being met, thus creating a simple, successful and enjoyable experience.
Here's (left) an example of a clean and easy-to-use app, Daylio. It's a simple mood tracker where you just tap on how you're feeling. (You can set a time where it will pop up to ask you as well.)
You can view your monthly mood statistics in a calendar or graph display. Recording your daily mood is truly effortless and takes only a few seconds from your day.
Empathic design
We're designing for people and people's needs change constantly (even if they don't know it themselves), design has to keep listening to users and adapting designs to serve new needs, thus design needs to be iterative and adaptable. In order for design to be truly user-centered, the user needs to be the focus at all stages of the design process.
Countless people use Google maps (bottom left) every day and it has its merits. Unfortunately, the app doesn't take colour-blind users into account. To indicate traffic, they display the road or part of the road in red. That's it. They don't add a label or image for people who might not be able to distinguish between the different colours on the map.
A competitor, Waze (bottom right), uses additional images, contrasting colours and animation to indicate obstacles in the road and would be a much better choice for a colour-blind user.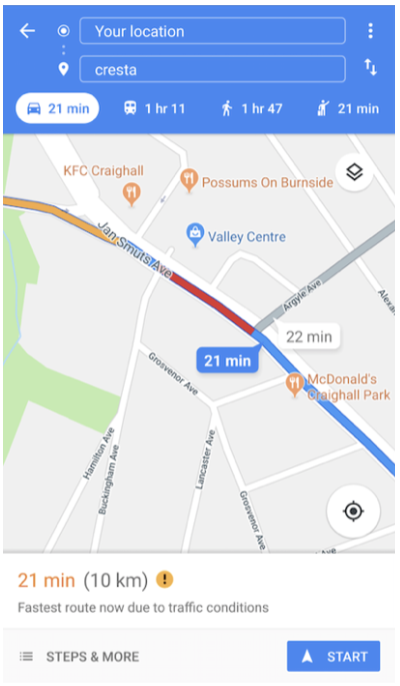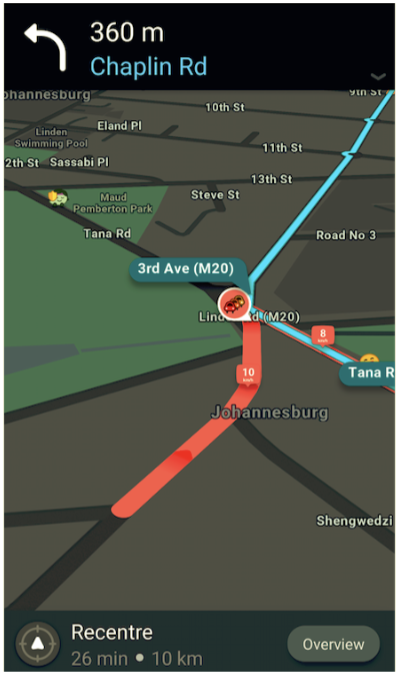 Informative (constantly)
A user on a journey needs to know what's happening at all times. They need to know whether their actions were successful or not, why and what to do next. The user needs to be guided through the experience in a clear and friendly way.In my personal opinion you can say a lot about an interface based on their error handling.
An error message needs to tell the user what happened, why it happened and what they should do next. I found two examples of a "Page not found" page, the first one (left) is a "classic" example of this type of error, while the second (below) uses the real estate to explain what went wrong and what can be done and even apologises.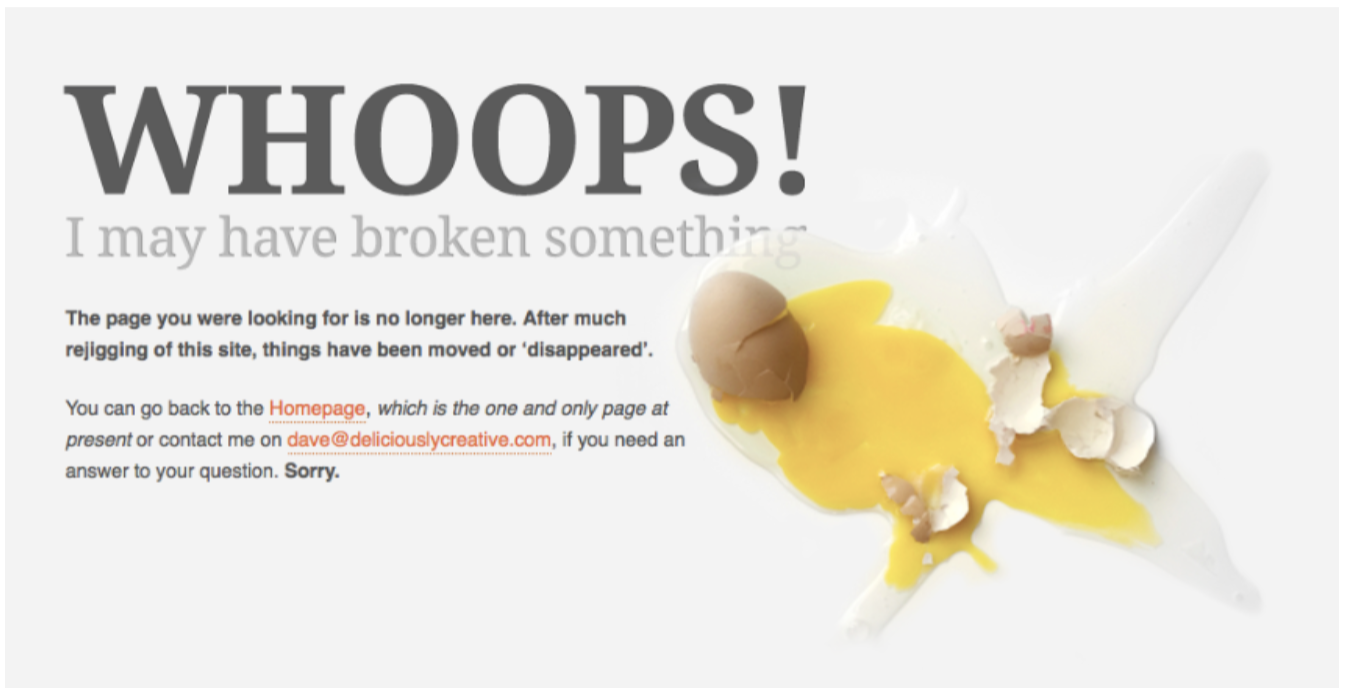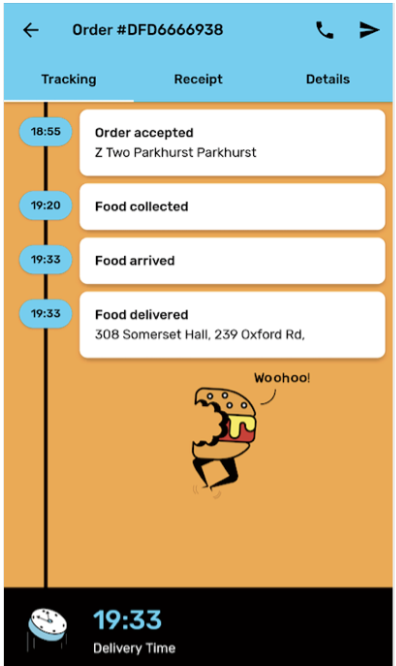 My favourite app at the moment is called Mr D Food, it's a South African food delivery service, much like Uber Eats. What I like about it is that it's ridiculously easy to use and keeps you informed at each stage of the process.
When people order food for delivery, they expect it hot and fast. This app keeps the user updated every, single, step of the way.
The user knows when their payment goes through, their order's been placed and exactly when to expect the delivery guy.
This, in turn, means that the delivery will run smoothly, extending the good user experience into real life. :)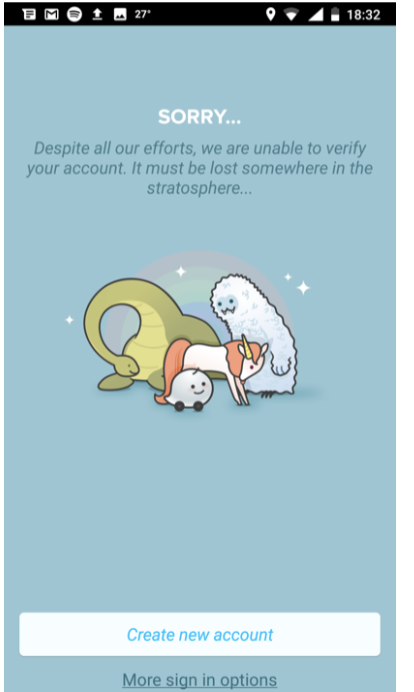 Aesthetically pleasing
People are very visual creatures and something like an elegant pattern or a beautiful image could make them feel a tiny bit happier, enhancing their whole experience. By making an interface attractive, you're making your user's journey more pleasant.
An interface that is aesthetically pleasing can have "the halo effect" 1 as a result. In other words, when we see something (a product or an interface for example) that we perceive as beautiful, we automatically see it as superior to "ugly" competitors, even if the "ugly" counterpart is possibly technically better.
So, by making your app beautiful to behold, you're making your users feel good by delighting their senses and you're giving your competitors a run for their money.
I was lucky enough to struggle to sign in to my Waze account and came across this pretty picture.
Just looking at it makes me happy. I don't even care that they couldn't verify my account.
Summary
In conclusion, my design philosophy is that the interface (as an example) should beeasy to use and clutter-free.It should also take all possible users into consideration and making functionalities accessible to everyone.
The user must be kept informed and in the driver's seat at all times. And last, but not least, it must be a feast for the senses but, in my opinion, aesthetics should not beover the top but rather, tasteful and functional.