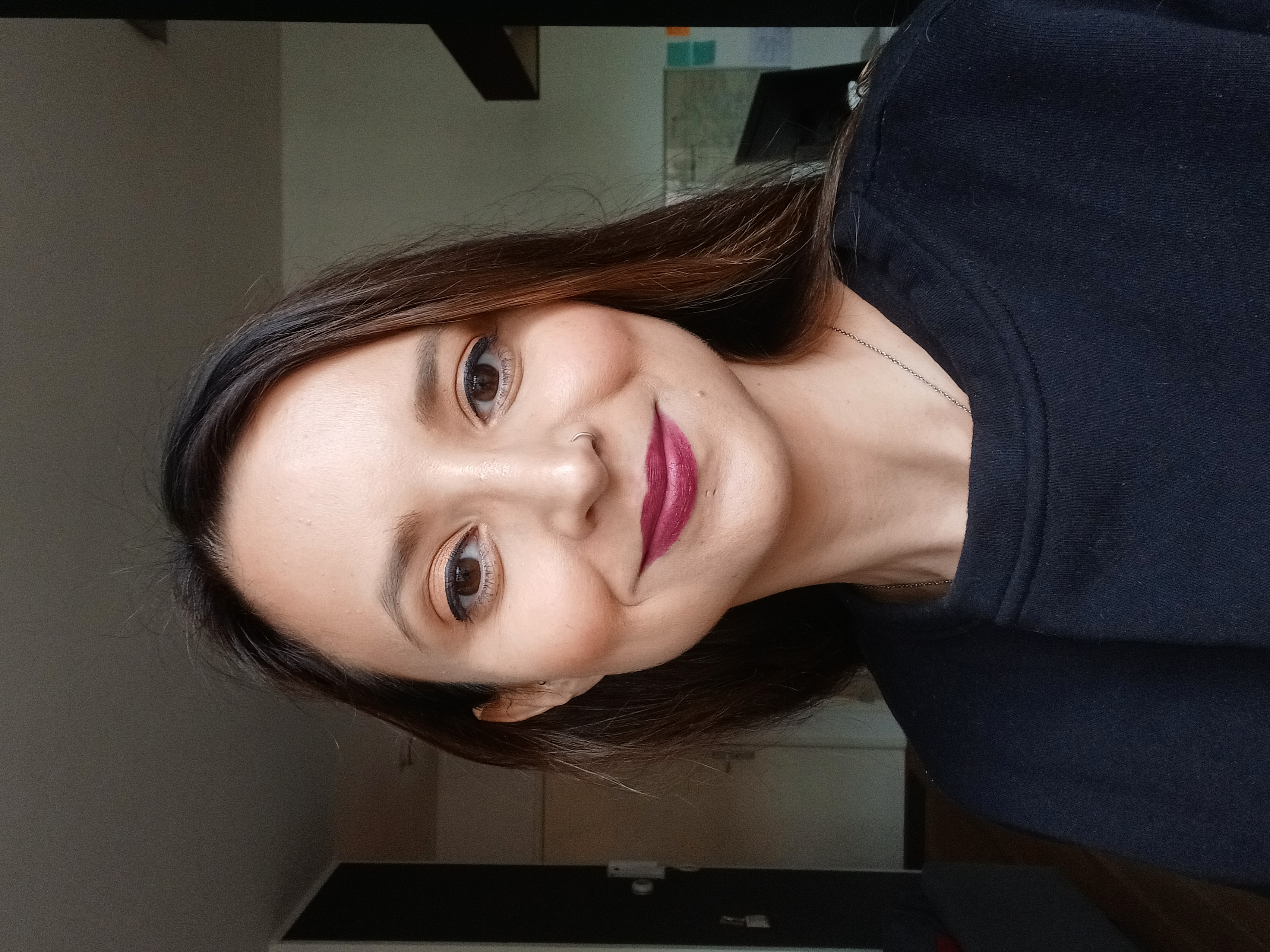 Get Directions
A hackathon project to make it easier for users to deal with navigational logistics.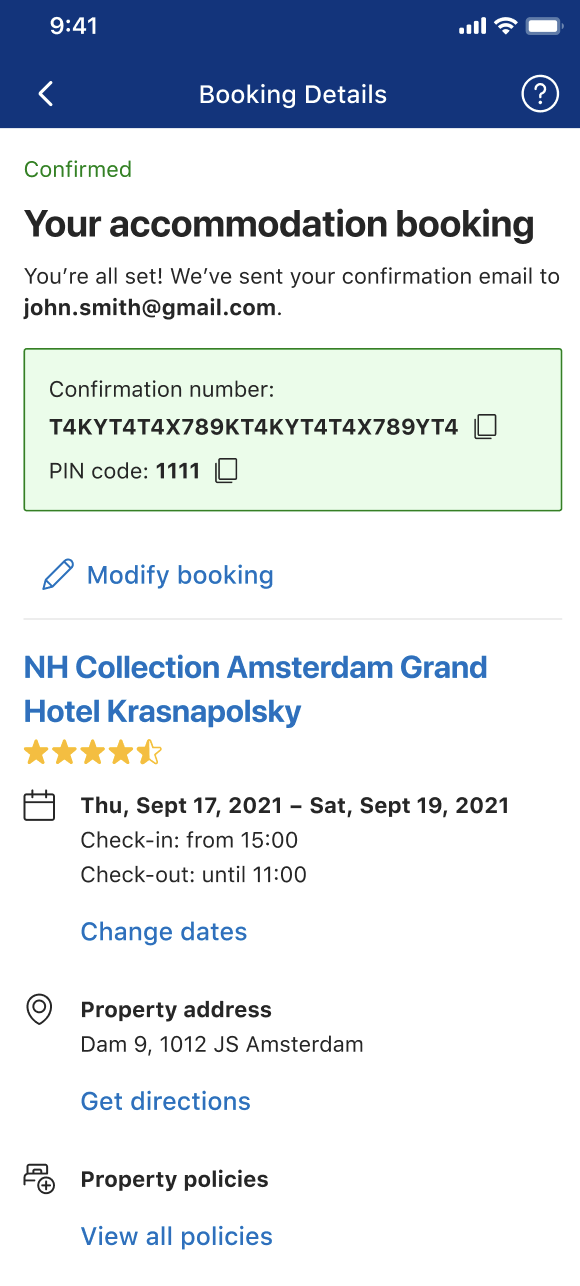 The problem
The development of this feature was part of a week-long hackathon.
When tapping on "Get directions", the user is taken to a map view and a search box that is optimised to display property searches in the main accommodation funnel. This is not ideal when the user is looking for a way to get to the accommodation. The idea is to improve UX by using the location of the property to suggest and up sort transport hubs nearest to the property, making it easier for users to plan their travelling logistics.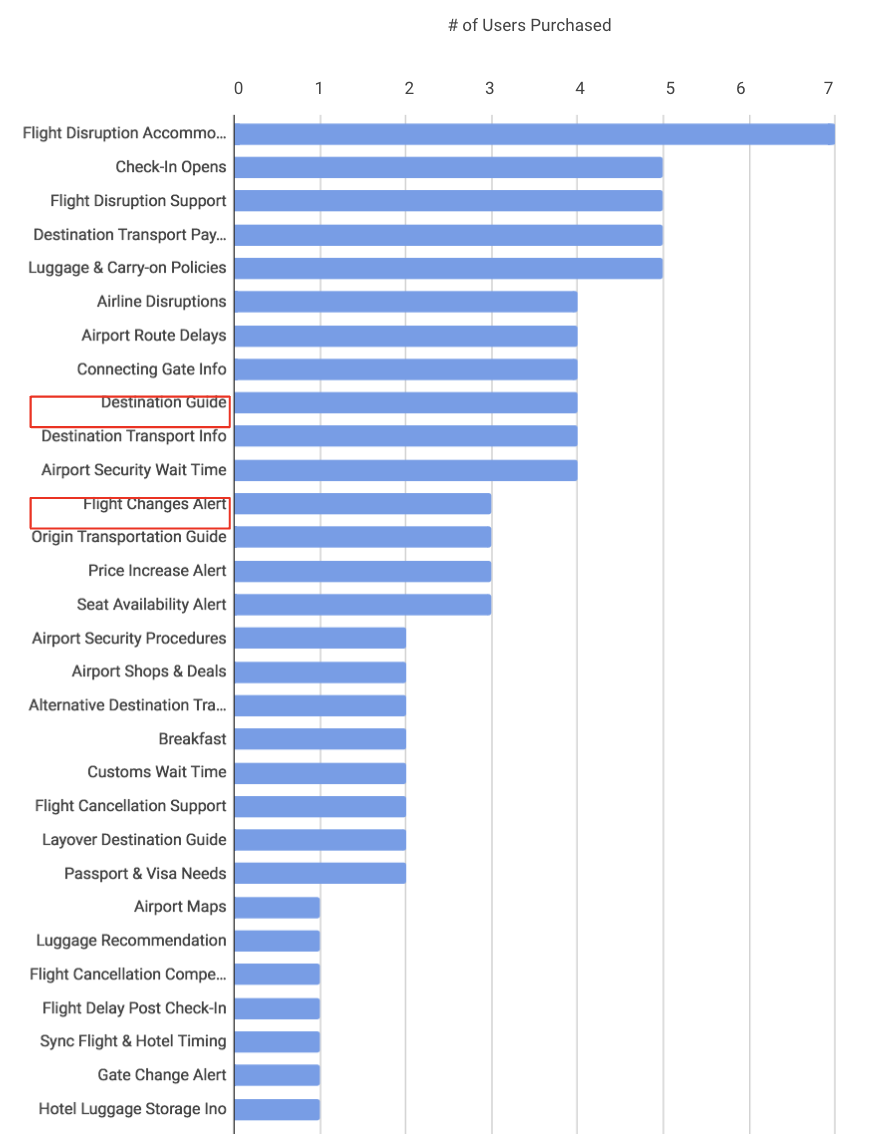 In a study on "Air traveller information needs", a researcher used semi-structured interviews and interactive activities to gain useful insights. An especially relevant finding is that these travellers rated "help with navigational logistics", high on their list of needs, clearly indicating that there's an opportunity to improve here.
Based on data on demographics and behaviours of air travellers, we also knew that 26% of first time flight bookings are attached to an accommodation booking - indicating an opportunity to create a targeted, unified experience for this specific segment.
The solution
Based on the property location, up sort transportation hubs like airports, train stations and bus stops. Introduce the flight funnel entry point on the current "Get directions" page. The goal is to increase the usage of the search box and display more relevant search results to users.
The process
Iteration 1
The first thing we did was to add a flight/airport option to the screen after the entry point ("Get directions") - selecting this option will take you to a page where you can compare and book flights. The screen after "Get directions" takes you to a map view with a search box and transportation options.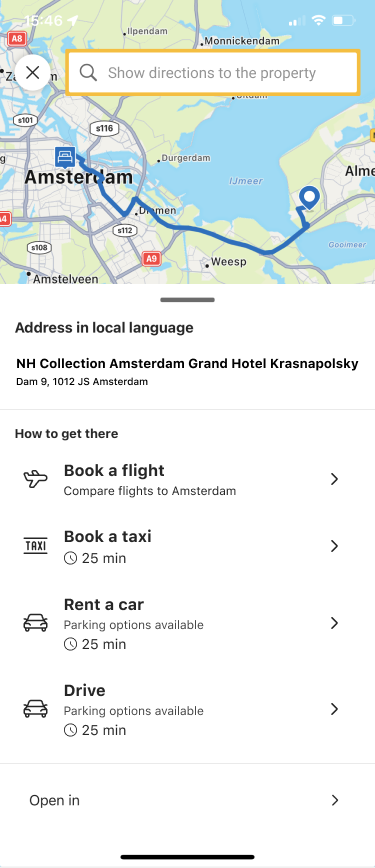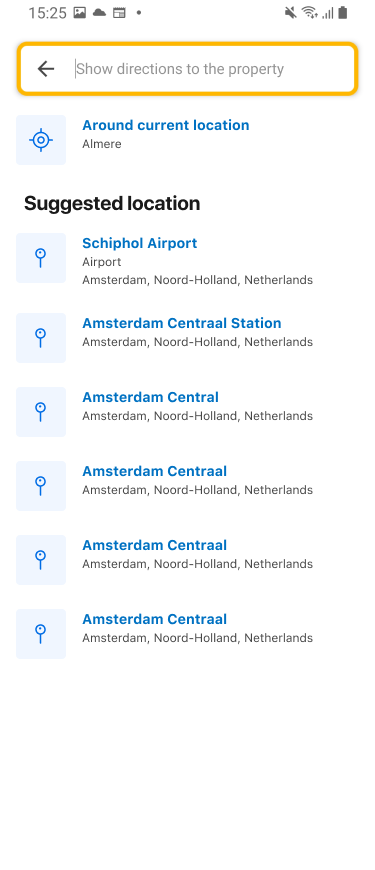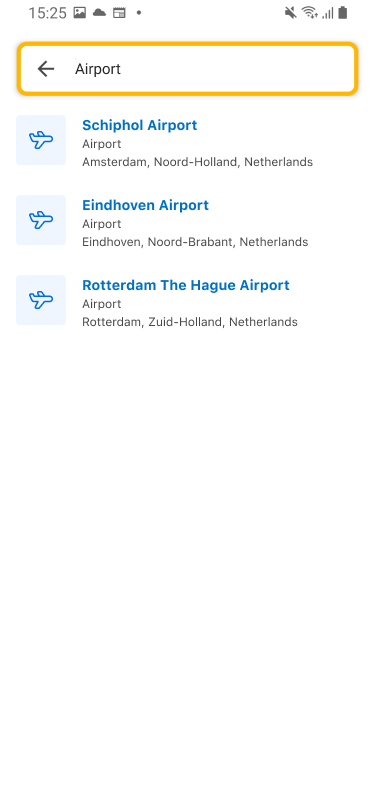 Iteration 2
Changed "Book a flight" to "Find a flight" to avoid repetition ("Book a taxi"). The help text in the search bar was slightly inaccurate since the search box wouldn't only give you directions but also transport options, changed it to "Travelling from..." to avoid a misunderstanding here. (This might be more vague but less limiting than mentioning "directions".) "Suggested location" changed to "Suggested transport centres" since this page would no longer find information based on the user's location but rather transport hubs that would be relevant in getting to the property from the user's entered starting point.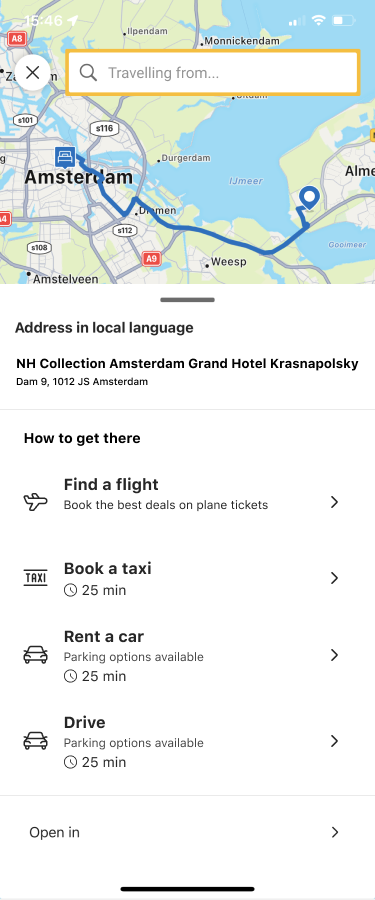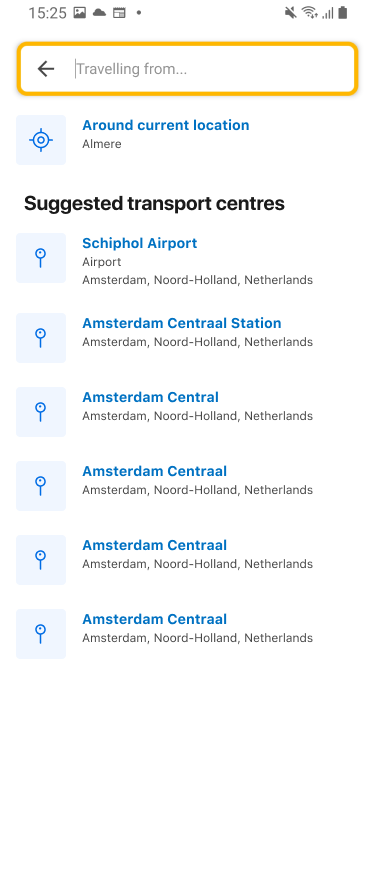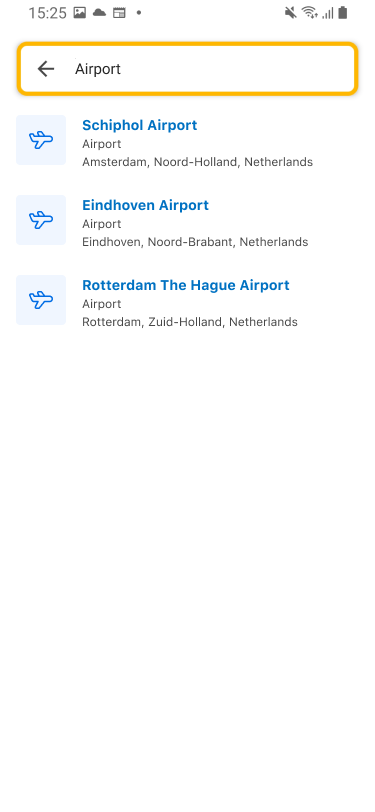 Final prototype for submission
Time was running out and we agreed to the version below as our final for submission. We unfortunately did not win this time but our feature is ready for development and testing.
Testing the impact of our new feature
We ran a month long experiment on both Android and iOS. This was to check the effectiveness of up sorting transportation hubs as well as adding the "Find a flight" entry point directly on the current "Get Directions" screen.
56%
Android:
Increase in interaction with the "Get Directions" screen
27%
Android:
Increase in users using the app to find a flight
57%
iOS:
Increase in interaction with the "Get Directions" screen
9%
iOS:
Increase in users using the app to find a flight